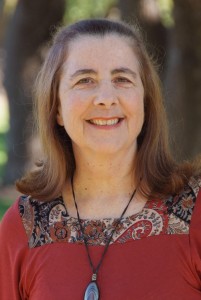 Pauline Tyrrell served on Canada Bay Council from 2000 to 2004 and from 2008 to 2017. She was Deputy Mayor 2002 – 2004 and 2012 – 2014. She has lived in Chiswick since 1989 with her husband. Her knowledge of community concerns and experience of Council practice made her a strong councillor serving the community. She worked conscientiously and honestly to address residents' concerns and to introduce innovative Greens ideas to protect and enhance the Canada Bay environment.
As the only Greens Councillor, Pauline worked for Council to adopt environmental and social support initiatives and has been active in many local committees. Pauline initiated actions such as:
expanded bushland management program with a Bush Care Coordinator
policy requiring rainwater tanks for all new dwellings
continuous lobbying on the Rhodes Peninsula and Breakfast Point redevelopment
Parramatta River contamination
acknowledgement of Country at Council ceremonies
allow residents to address all Council meetings
for Council to provide more affordable housing and support renters
Her local involvement included bushcare work, founding member of Canada Bay Sustainable City Committee, member of Drummoyne Community Centre Management Committee and Concord Heritage Society and supporter of many local groups such as Communities for Communities.
Pauline's academic qualifications include a BA (Hons), (Political Economy Major) Uni of Sydney; BSc (Biochemistry) Uni of NSW; Permaculture Design Certificate. Pauline has worked as newsletter editor for a community education group lobbying for social justice, the environment and peace; as a scientist in hospital laboratories and as an English teacher in Nepal.
Some achievements of Pauline Tyrrell as Canada Bay Councillor
In each of her three terms, Pauline was the only Green on Council, but the stands she took encouraged the Mayor and other councillors to take an active stand on key community issues. The following especially concerns her achievements in the period 2014 – 2017:
From the beginning, The Greens supported the No Marina campaign for Breakfast Point. Pauline spoke at several public meetings and hearings in opposition to the marina proposal. The project has now been refused.
Pauline alerted Council and the local press and, with Canada Bay Greens, actively took part in the campaign to Save the Foreshore Walk at Concord near Rivendell. The Walk has now been officially accepted.
By speaking at public meetings with the State MP, Pauline was able to help save the 436 bus route.
While other campaigns have not been successful, Pauline's public stance on important community issues has shown The Greens are strong in taking up residents concerns and resisting the pressure from vested interests.
Pauline was the only councillor to vote against the increase in density at Rhodes.
The Greens opposed the Iron Cove Bridge widening and Pauline was the only councillor who held out against the permanent encroachment of an RTA car park into Brett Park, Drummoyne.
When Council's questions to the Department of Education about a new school at Rhodes got no response, Pauline moved a motion which triggered a continuing campaign by local newspaper to get a response from The Department (even though interviewed by the paper, Pauline and The Greens were never mentioned).
Pauline also actively participated in Local Campaigns to stop encroachment on a park on the  Abbotsford foreshore; for improved public transport; and against the V8 Supercar races at Homebush.
Pauline was followed as Greens councillor by Charles Jago.