NSW State election date: Saturday, 25th March 2023
Message from Charles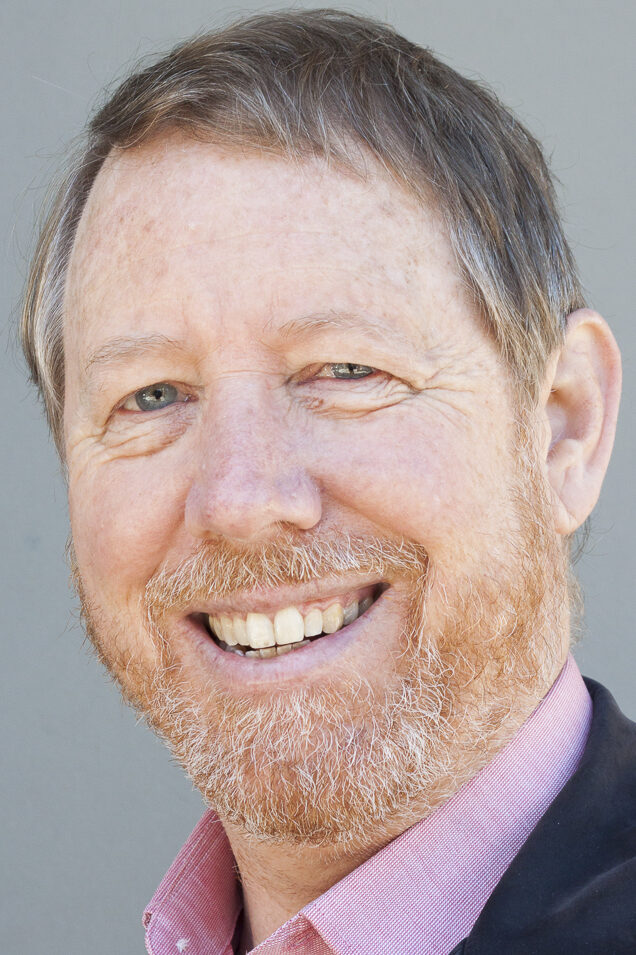 Hi, I'm Charles Jago, your Greens candidate for Drummoyne. As a candidate in this NSW state election, I want government to address the critical issues – climate, government integrity, transport and infrastructure, education, housing for everyone and justice for First Nations and women.
I want a government that acts urgently against climate change. The NSW Government has done some good work toward transitioning our economy and electrical grid to renewables, with the support of other parties. But the government still supports new coal and gas projects, which scientists say will destroy any chance of restricting climate change to 1.5 degrees. See more…
I want a government that spends more money on schools, hospitals and services – and wages of the teachers, doctors, nurses, ambulance staff and many others who make them work. Instead, we have a government that spends its money on motorways and ensures that developers can get rich. Our local public high schools are understaffed and badly maintained.
I want a government that protects animals and ecosystems across NSW: everything from forests and koalas to the Murray-Darling basin to our alpine areas. Instead, we have a government subsidising logging by the government-owned State Forests, contributing to substantial habitat loss. Our government also manages a planning system with little attention to support for ecosystems, trees and animals, but then is suddenly surprised when so much wildlife dies from loss of habitat. See more…
I want a government that helps people to have a roof over their head that they can afford. Little is being done to fix the housing affordability crisis, affecting both renters and prospective home owners. The NSW government has done some good work recently to reduce homelessness, without actually making more social housing available. Meanwhile, for decades both major parties in government have actively sold off and undermined social housing, so that waiting lists have risen to over 50,000.
I want a government that helps create a livable city with human scale and green open spaces, with good development and planning managed by democratically accountable councils. Instead, the NSW government micro-manages planning rules to create an unaccountable developer's paradise that constantly disadvantages local residents. The scenario reduces democratically elected councils to cogs in the NSW government bureaucracy, unable to stand up for local residents, heritage or the local environment.
My past professional experience includes IT, community development, the energy industry and adult education. Currently, I also teach English in the community as a volunteer.
As a councillor since 2017 and former Deputy Mayor of Canada Bay Council, I have focused on practical ways to implement more sustainable council policies and ways to ensure development meets local residents' needs. See more…
Climate
I first joined the Greens while working in the energy industry because I was concerned about climate change – not enough was being done. Many years later, the key changes remain undone. Horrific climate change is now taking off. In this country and globally we have already seen frightening bushfires and floods. Unless we limit climate change to a 1.5 degree temperature increase, it will cause untold damage. The major parties are not acting quickly enough; their policies do not follow scientific advice.
Today, we can choose action to avoid catastrophic climate change, or we can choose action to gain the unprecedented economic opportunity it offers Australia in business, industry and exports. Either way, we must leave coal and gas in the ground and transition our entire economy to zero carbon, getting to 75% of net zero by 2030. Whatever targets we adopt, it's still a race. Greens policies will develop renewable energy, lower electricity prices, create employment and transition our economy to zero carbon. See more…
Corruption
The NSW Coalition has dishonestly allocated over $500 million of taxpayer funds in grants for its partisan political interests, and tried to cover up its actions. Examples of funding disproportionately given to Coalition seats include: the $252m "Stronger Communities Fund", Round 1 Bushfire Recovery funding ($177m), and ClubGRANTS ($100m).
The Greens will ban all corporate political donations and protect whistleblowers. We will double ICAC funding, create new criminal offences for corrupt conduct and extend financial disclosure and transparency requirements for politicians. See more…
Overdevelopment
Areas within the electorate are being targeted for intense high-rise development, especially Rhodes and along Parramatta Road. Rhodes is a peninsula with one road in and one road out, plus a train line. It already has multiple 20 plus storey buildings, plus two new towers of 40 and 45 stories now under construction in Rhodes Central. In addition, the government is planning a major new development of medium and high rise on the western side of the train line with some 3,600 new apartments. These plans will add some 10,000 new people to Rhodes over 15-20 years.
Similarly in Concord and Five Dock along Parramatta Road, new medium and high rise (over 20 storeys) are being planned.
The Greens support good development, at a human scale. We believe that the extent of the high-rise here is too great, made worse by the fact that the current infrastructure, especially trains and schools, already cannot even support the existing population density. In the next 10 years our infrastructure will not be able to meet the demand of the proposed increase of 24,000 people across Canada Bay LGA driven by increased housing density.
The new high-rise plans are unsustainable, especially for Rhodes. The government should suspend its plans pending a fully independent review of the scale, sustainability and infrastructure requirements for them. In addition, Drummoyne electorate needs a state member who will stand up for our area against government plans that do not benefit local residents. See more…
Transport
In Rhodes and other areas in the Drummoyne electorate, the rail and road networks are already completely overloaded. Before COVID, many morning trains in Rhodes or Concord West were so packed that many residents could not get on – this still occurs. The T9 Northern Line remains the most congested railway line in Sydney. Also, as Rhodes is a peninsula connected only by Concord Road, frequent traffic jams cause huge problems. Yet the government is still planning on development that will add another 10,000 residents to Rhodes regardless.
Similarly, the "Rapid Transit" public transport promised to support new medium and high-rise (some over 20 storeys, coming soon) in Concord and Five Dock along Parramatta Road now looks like it will take another 15 or 20 years by the time the bus lanes get sorted out after future redevelopment. Sydney Metro West, while very welcome, cannot mitigate congestion on Parramatta Road. The government is happy to spend mega-billions on congested, costly motorways which can't move enough people, but not on public transport which can carry much more people.
Drummoyne electorate has two key transport projects which the government must give urgent attention:
A substantial increase in train throughput on the Northern Line (T9), most likely by increasing its capacity from currently one line in each direction to two in each direction.
A "Rapid Transit System" along Parramatta Road from the CBD to Burwood station – promised in 2016 and later as part of the Parramatta Road Corridor Urban Transformation Strategy (PRCUTS) for delivery at the same time as Westconnex opened. Note that this is quite different to the Metro, used for longer distance travel.
Education
Long-term under-spending by the NSW government has created an education crisis. Underpayment of teachers has created a teacher shortage, while under-investment in schools has left schools struggling to cover basic maintenance. A new Concord High School upgrade will accommodate existing students now in some twenty demountables (more than 40% over capacity), but the government has no plan to provide for hundreds of additional public high school students in Canada Bay over the next 10 years, forcing many families to put their teenage children into private schools. Canada Bay LGA will need an additional public high school within five years.
Health
While the government has implemented specific high-profile hospital upgrades including a new building at Concord Hospital, the health system's ongoing crisis continues with extensive staff shortages and underpayment, beginning before the onset of COVID. The government must expand the health system with more doctors, nurses, ambulances and other personnel, and must significantly improve their wages.
Environment
The NSW Government still supports current and new coal mining and gas fracking projects, despite the need to phase out all coal and gas by 2030. The NSW Government has presided over huge loss of species due to their atrocious record on logging, land clearing and development decisions. They have managed the Murray Darling into awful decline, ignoring their promises under the Murray-Darling Basin Plan.
Greens policies will stop unsustainable logging, restore biodiversity protections and severely limit biodiversity offsets. See more…
Housing
The Greens will treat housing as a necessity for everybody, not just something for investors to get a return on. Housing is a basic need, like healthcare and education. Access to a secure home should not depend on how much money you have. The Greens will build 300,000 social homes, to banish waiting lists and end homelessness. We will secure the rights of renters. We will act to substantially increase the energy efficiency of homes. See more…
First Nations Justice
The Greens will establish treaties now with each of the First Nations peoples in NSW, release First Nations people from jail through a De-Incarceration Commission chaired by a First Nations judge and repeal the culturally destructive forced child removal laws. See more…
Ending violence against women
The Greens will implement a broad program for gender equality, and introduce a holistic whole-of-government approach to tackling family violence. We will provide immediate and ongoing support for those experiencing violence, including specialist services for women from different backgrounds. See more…
Relevant past posts
Charles Jago in Daily Telegraph climate picnic article [12/4/2022]
Transport issues [9/4/2022]