by Councillor Charles Jago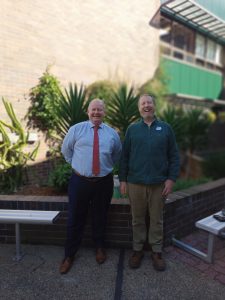 Recently I visited Concord High School and was pleasantly surprised to see the upgrades that have been done in the last couple of years. I saw a new multi-use playing area, a new COLA (Covered Outdoor Learning Area), upgrade to the school tuckshop, new seating and tables, new toilets and much more.
I was also very pleased to hear that the school is currently fully staffed with qualified teachers across the different disciplines covered by the school. Great to hear, with credit to the staff and the school Parents & Citizens.
Of course, we still need a new high school as soon as we can get it.