Thursday, July 27, 2017 |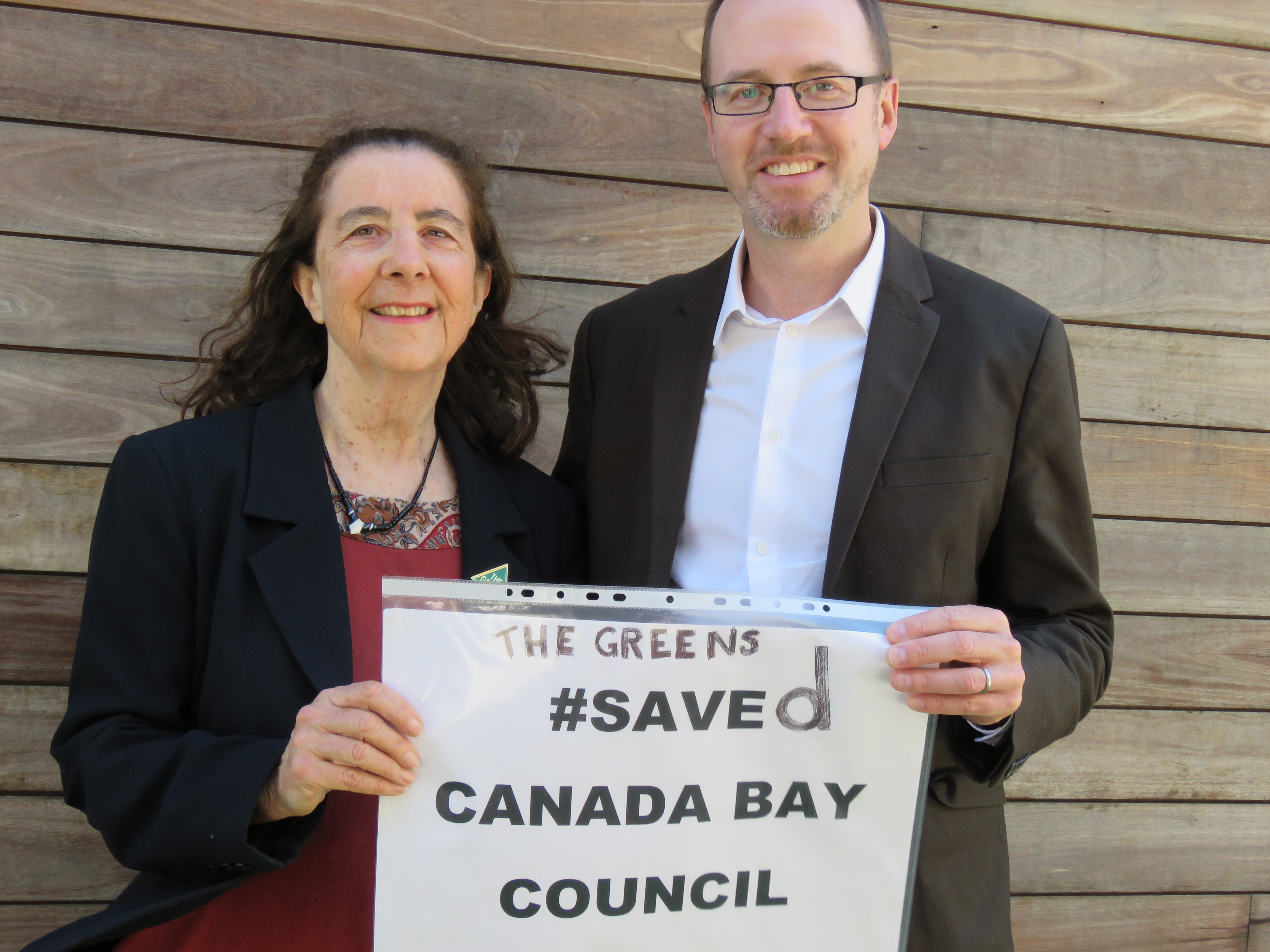 The State government has announced that it will not continue to force council mergers where councils have taken the government to Court.
Canada Bay Greens Councillor Pauline Tyrrell has been the only councillor to consistently oppose any forced council mergers over the past two years.  She hailed this decision as a victory for local democracy in this area where 75% of residents have opposed a forced merger.
Greens MP and Local Government Spokesperson David Shoebridge said:
"From Strathfield to Woollahra and Kuring-gai to Randwick local communities have stood up to an arrogant state government and today they have won.
"A strong and principled campaign from communities, councils and elected representatives was always going to have more power than an out of touch and arrogant Liberal National government.
"The Greens will not rest until the State government has paid every cent of the legal costs of councils and every community that has suffered a forced amalgamation is given the right to get their council back.
"Next week legislation will be before the NSW Parliament that will make it impossible for any future government to forcibly amalgamate a local council without the support of a majority of local residents.
"Today we don't forget the residents in councils including Pittwater, Leichhardt, Tumbarumba, Gloucester and Gundagai who have suffered deeply unpopular forced amalgamations and we will press on to secure legislation to get their councils back.
"There's a lesson here for any state government, never take local communities for granted," Mr Shoebridge said.