In a hard-fought election campaign, Greens member Charles Jago has been elected to the City of Canada Bay Council to replace retiring councillor Pauline Tyrrell, who has completed three terms on Council. 
Overall voting trends in the Council area showed a swing away from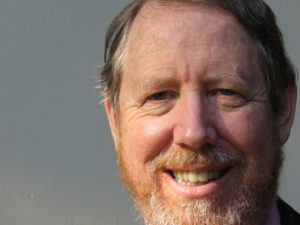 the Liberals and Labor, while the Greens achieved a small positive swing of 0.75%. Two groups of Independents also ran in this election. Daniela Ramondino, a local business woman was successful in getting a seat, with the vote for independents coming from Labor and Liberals.
Despite an 8% swing against Labor, they were able to re-elect former Labor Mayor Angelo Tsirekas and also maintain three councillor positions. A 6% swing against the Liberals saw them lose one councillor position (down to three), at the expense of previous mayor Helen McCaffrey. Charles Jago for the Greens and Ms Ramondino hold the other two councillor positions.
Charles has been an active Greens member for over 15 years and has lived in the City of Canada Bay area since 1989. He currently works as an adult trainer and his professional experience includes working in the information technology and community development sectors.
Charles's key concerns include:
Environmental sustainability, including climate change
Planning and development that serves the residents of the Council area
Information technology
Transport, especially public transport
Energy, including demand management and energy efficiency
Social justice issues
Local democracy to serve local residents.
Contact details:
Email:  use our Contact form
Telephone: 0403 902 613