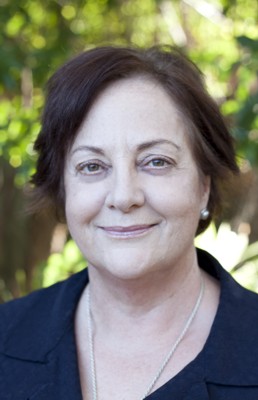 Press release from Alice Mantel, Greens candidate for Drummoyne
"Legal aid is not currently available for all who need it. The NSW Government needs to provide more funds in this area," said Alice Mantel, family law lawyer, and Greens candidate for Drummoyne. She called for immediate action on the issue by the NSW Government.
Ms Mantel was responding to a recent report of the Productivity Commission which has found that State and Territory governments need to provide an additional $200 million a year for Legal Aid Commissions to meet their stated service priorities.
The Commission report titled "Access to Justice Arrangements" and released on 3 December 2014 found that legal assistance funding for civil matters had not kept pace with increasing costs and demand.
The result was a growing 'justice gap' for the disadvantaged: those who would take private legal action to defend their rights, but do not have the resources to do so and who do not meet the restrictive means tests used by Legal Aid Commissions to determine eligibility.
The report identified gaps in service delivery particularly affecting family law matters, domestic violence and care and protection of children, including independent lawyer services for children. Other gaps were identified in civil law areas such as employment and tenancy law.
"This report highlights a long-standing community issue which makes justice inaccessible for tens of thousands of people in NSW," she said. "Urgent interim funding is required to meet the shortfall created since the Australian government cut funding to community legal centres, Aboriginal legal services and Aboriginal family violence prevention legal services in last year's Federal Budget."
"The Commission's report confirms that the current funding levels are extremely restrictive and only assist the most severely impoverished rather than providing assistance to all disadvantaged clients," said Ms Mantel.
 "The income tests used for Legal Aid are below many established measures of relative poverty. It is not the case that people are 'too wealthy' to be eligible for legal assistance, but rather that they are 'not sufficiently impoverished'."
"Short-sighted budget cuts in this area have not only caused havoc for the affected people who are locked out of the justice system, but actually add to long-term costs, with unresolved problems shifted to other agencies."
The Productivity Commission report acknowledges the severe social and economic impacts of an inaccessible and underfunded justice system and also recommends that Governments should fund services for strategic advocacy and law reform activities that identify and remedy systemic issues and so reduce demand for frontline services," said Ms Mantel.
"In family law matters for example, the Commission found that not only was a relatively simple Court case likely to cost a party between $20,000 and $40,000, but it also cost the government in a Family Court matter on average $5,000 and where cases proceed to a final hearing, the average cost to government is in the order of $20,000."
Contact: Alice Mantel, ph 9702 5761; email: alice.mantel@canadabaygreens.org 17/01/15