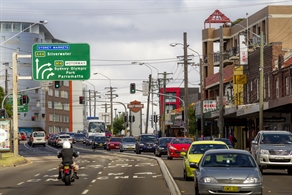 The Draft Parramatta Road Urban Renewal Strategy has finally been released by UrbanGrowth NSW, thanks to political pressure. It is only on exhibition until 12 February 2015.
The Strategy proposes overriding local planning controls and could impose high rise residential development of up to 25 storeys onto large parts of Leichhardt, Lilyfield, Annandale and Camperdown.
The Strategy contains no public transport plans, no new open space for sporting fields and playgrounds and no new childcare centres, schools or community facilities to support the significant increase in population proposed. The timeline suggests that rezoning could start as early as next year.
Councils have raised concerns about the poor quality of the high density development maps and the general lack of information in the strategy.
Following exhibition until 12 February 2015, a report will be prepared by Urban Growth which will guide the development of more detailed rezoning plans for high rise development in the Inner West and West. It is therefore critical to make a submission on the Parramatta Road Urban Renewal Strategy now.
Get Informed and Involved
Read the Draft Strategy at the New Parramatta Road website
There is an online survey, however please be aware that this survey does not provide opportunity to respond to the proposed high rise development which is, in fact, the key issue. The survey limits its scope to some very general questions and to the aesthetics of Parramatta Road itself. Doing the survey alone is therefore not enough and it is important to also make a written submission.
Written submissions should be sent it to: info@newparramattard.com.au. You can also visit in person at the New Parramatta Road Public Display Office. Urban Growth NSW team members can answer your questions and provide information at the display office.