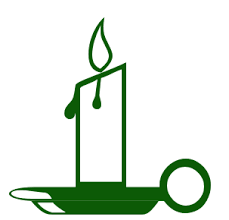 You don't have to be a Grinch to have a Green holiday season. It should be a time to think about reducing waste as well as giving sustainable gifts to friends and family.
"At Christmas time, the message is not just about receiving things but also about doing things that are good for other people and for the environment. And we can all be just a little bit green while we enjoy this festive time of the year," said Greens candidate for the Drummoyne State electorate, Alice Mantel.
"We can all do such things as donating to local and international aid agencies or giving vouchers for activities instead of giving another plastic present," said Alice. "Or making a handmade present, or giving an IOU to do something for somebody like cleaning their oven. It actually means more than giving an unwanted present that just ends up in the back of the cupboard."
Some alternative options you might consider –
Make a donation to a local or international aid charity instead of giving an unwanted gift.
Give your time to someone who needs a visit.
Give a voucher for an activity rather than giving a gift.
Make your own handmade gifts using local produce to make special cakes, jams or chutney.
Give battery-free gifts to reduce impacts on landfill.
Think globally, buy locally. Buy gifts from local crafts people who use local recyclable materials.
Give green gifts – trees, plants, flowers or seeds.
Make a blood donation.
Recycle
Give your old books, toys, food and makeup to charitable organisations.
It's ok to re-gift an unwanted present. Give it to someone who can use your gift – just make sure it wasn't the donor!
Re-use wrapping paper, old comics, magazines or use shopping bags to wrap your gifts. Keep little used wrapping for next time.
Replace or re-use light ornaments using LED light bulbs which use only 10% of the energy of incandescent bulbs.
Leftover food tastes even better on the next day when made into a casserole.
Renew
Use timber, cotton and natural items as a centrepiece on your table or when making decorations, wrapping items and making gifts.
Decorate a potted tree or plant rather than an artificial tree with shells, driftwood, ribbons, fruit and handmade decorations.
Don't run down your credit card to buy your Christmas cheer.
On the day
Volunteer to help an aid agency serve Christmas lunch.
Use a fan and turn off the air conditioner.
Share a car when travelling to your celebration event or jump on your bike.
Use organic or locally produced meat, fish or veggies for your lunch or dinner.
Put veggie food scraps into the compost.
Don't forget a little food gift for your pets.
Be a tourist at home rather than going on international holidays.
Contact: Alice Mantel, ph 9702 5761; email: alice.mantel@canadabaygreens.org 27/11/14